Friday, January 26th 2018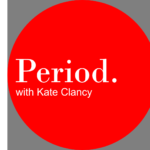 Excerpt: Kate talks to Dr. Andrea Ichino about data indicating that some women miss work in a cyclical pattern. Is the problem the data, the interpretation, the way we view women, or the way we view the workplace?
Summary: This week Dr. Andrea Ichino was kind enough to talk to me about women at work. Some data suggests that a subset of women miss work in a cyclical pattern, suggesting PMS might be keeping some of them at home. Is this research right? Is it true across cultures? And what does it mean for how we understand women in the workplace?
As you might expect, I have some strong opinions about this, and Dr. Ichino was a gracious guest. This topic is especially dear to me these days, as I recently had a Twitter thread go viral where I detailed a fairly sanitized version of my physical postpartum experience (yes, it mentions fissures, and yes, compared to what I went through that accounting is in fact quite sanitized!) and the complications I experienced as I tried to return to work. I never thought I'd have my hemorrhoids talked about on Scarymommy, but there you go. You can hear my sister and I talk more about this in Episode 19, and in my interview for my local NPR station WILL's The 21st Show.
Dr. Ichino is a Professor of Economics at the European University Institute in Florence, Italy. He obtained his PhD at MIT in 1990. Since then he has taught at Bocconi University, at the University of Bologna and at the EUI. His main research interests and publications are in the fields of labor economics and the economics of education. He is a Fellow of the European Association of Labor Economics and a Managing Editor of Economic Policy. For more information, you can visit www.andreaichino.it.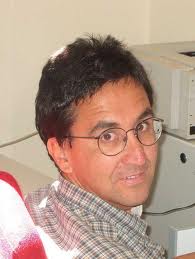 Do you want to be a patron, or is there someone on your shopping list who would want to be? Check out my Patreon page for ways to support this podcast. Help me make beautiful things!
Want a better PERIOD?
Subscribe to PERIOD so you don't miss an episode! Subscribing, especially on iTunes, helps us a ton with promoting the podcast and getting the word out to more people. So does leaving a review, so please do that too!
Call or write me! I am collecting two things right now: your period questions, and first period stories. Leave me a voicemail with either or both at 262-PERIOD-2 (262-737-4632). Don't forget to tell me how to contact you if you don't mind my following up.
Other ways to contact me:
I can't wait to hear what you think! Thanks for listening!
Direct download: here
Permalink: here
RSS: here