Wednesday, October 2nd 2019
One of the biggest things I learned through my training as a biological anthropologist, particularly a reproductive ecologist, is that the menstrual cycle and other associated reproductive systems are adaptively flexible. That is, they evolved to be responsive to environment, which means these systems, especially in menstruators, are supposed to be variable depending on what's going on with your life. This is the exact opposite of what I hear from many of my friends and listeners: they learned that the menstrual cycle is supposed to be one way, and stay that way for life regardless of what the world throws at you.
This is the fundamental misunderstanding that Dr. Meredith Reiches corrected in her great piece at the GenderSciBlog, "Period power or wrong, period? The science of athletic performance across the menstrual cycle." This blog post was a response to a recent article touting the achievements of the US Women's National Team… despite their having menstrual cycles. (Oh, no!)
Dr. Reiches and I discuss her recent piece, our dreams for our longitudinal science projects (which include sponsorship and support of Megan Rapinoe), and the importance of bringing a critical lens to scientific research on the body. These articles also get mentioned so I want to be sure to link them:
Dr. Reiches is an Assistant Professor of Anthropology at the University of Massachusetts Boston and Assistant Director of the GenderSci Lab at Harvard. Working with the methodologies and critical apparatus of biocultural anthropology and feminist science studies, Reiches investigates how tenacious, received ideas about sex and gender shape reconstructions of human origins and understandings of contemporary human bodies. Her work has appeared in Signs, Proceedings of the National Academy of Sciences, Annual Review of Anthropology, Current Anthropology, American Journal of Human Biology, Annals of Human Biology, and Evolution, Medicine, and Public Health.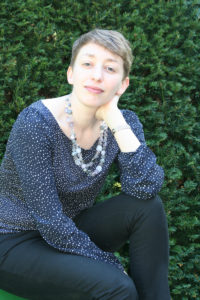 Do you want to be a patron, or is there someone in your life who would want to be? Check out my Patreon page for ways to support this podcast. Help me make beautiful things!
Want a better PERIOD?
Subscribe to PERIOD so you don't miss an episode! Subscribing, especially on Apple Podcasts, helps us a ton with promoting the podcast and getting the word out to more people. So does leaving a review, so please do that too!
Call or write me! I am collecting two things right now: your period questions, and first period stories. Leave me a voicemail with either or both at 262-PERIOD-2 (262-737-4632). Don't forget to tell me how to contact you if you don't mind my following up.
Other ways to contact me:
I can't wait to hear what you think! Thanks for listening!
Direct download: here
Permalink: here