Monday, August 19th 2019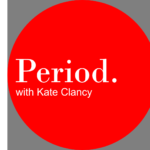 Show notes: Join Kate as she talks to Dr. Caroline Signore, Deputy Director of Extramural Research at the Eunice Kennedy Shriver National Institute of Child Health and Human Development at the National Institutes of Health. We talk about Dr. Signore's path to obstetric and gynecological research. And, we discuss PregSource, a very important program at the NIH designed to involve pregnant women in research understanding the normal experience of pregnancy. Too often we think whatever we are experiencing is normal when it isn't, or is abnormal when everything is fine, and that's because there is so little data on pregnant women at all.
PregSource currently has over 700 people enrolled. If you are pregnant you should consider signing up today! The NICHD is also releasing a Spanish-language version of PregSource in September.
Guest Bio:
Caroline Signore, M.D., M.P.H., is a board-certified obstetrician-gynecologist and serves as the Deputy Director of the NICHD's Division of Extramural Research (DER). As of January 1, 2019, she is also serving as acting chief of the Pregnancy and Perinatology Branch (PPB). 
She joined NICHD in 2003, first in the Division of Epidemiology, Statistics, and Prevention Research (now the Division of Intramural Population Health Research), and then as a program official in the PPB. She was appointed as Deputy Director of DER in 2013.
Dr. Signore completed her obstetrics and gynecology residency at the University of Florida, and later received her master's in public health at The George Washington University. Dr. Signore is a fellow of the American Congress of Obstetricians and Gynecologists.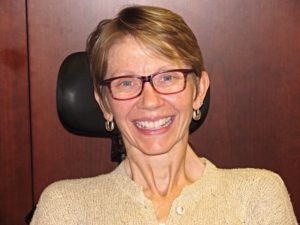 Do you want to be a patron, or is there someone in your life who would want to be? Check out my Patreon page for ways to support this podcast. Help me make beautiful things!
Want a better PERIOD?
Subscribe to PERIOD so you don't miss an episode! Subscribing, especially on iTunes, helps us a ton with promoting the podcast and getting the word out to more people. So does leaving a review, so please do that too!
Call or write me! I am collecting two things right now: your period questions, and first period stories. Leave me a voicemail with either or both at 262-PERIOD-2 (262-737-4632). Don't forget to tell me how to contact you if you don't mind my following up.
Other ways to contact me:
I can't wait to hear what you think! Thanks for listening!
Direct download: here
Permalink: here